Did you know that every time you complete a course here at the school, you earn a badge?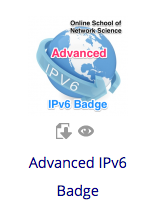 Well, if you didn't, you can check it out by doing the following:
Hover your pointer on your name at the top right of the screen.

From the drop down menu select badges!

You will be taken to a page that displays ...
Read the rest of this topic
(322 words)